Kolosis BIO, a privately-held pure-play orthobiologics company, announced today the appointment of Charles Crockett as Area Vice President of Sales, East.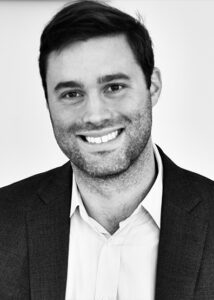 "Charlie's addition significantly elevates our sales leadership team," said Keegan Begley, President at Kolosis. "Charlie possesses a track record of success building and leading sales teams both for spinal hardware and orthobiologics. He is not just a talented sales leader, but a strategic thinker and technology expert who will add value to the company far beyond his sales capacity. It is hard to imagine a more exciting hire for Kolosis BIO!"
Prior to joining Kolosis, Charles served as Area Sales Manager at NuVasive where he led a direct spine and biologics sales team in North Carolina. Prior to his role at NuVasive, he was an award-winning Biologics Regional Manager at Orthofix where he built and managed an independent sales network supporting MTF bone graft tissues.
"Kolosis BIO is uniquely positioned in the market to continue their accelerated growth and I look forward to being a part of the company's next phase of development towards becoming a leader in the orthobiologics space," said Charles Crockett. "I am excited to again partner with MTF and their industry-leading bone tissues."